Spy Camp: Mission Accomplished!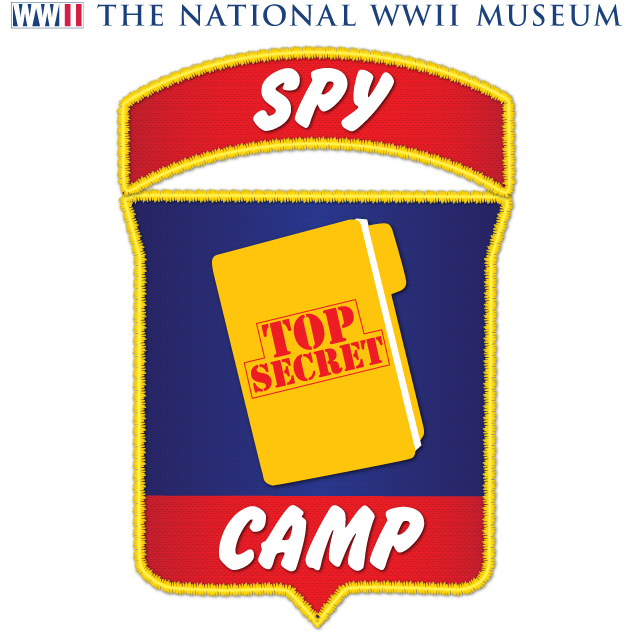 Last Friday, two action-packed sessions of The National WWII Museum's Summer Spy Camp came to a close.  Over forty campers in all mastered the tricks of the spy trade, from learning to lift fingerprints and crack codes to making hidden compartments and rear-view mirrored sunglasses as well as practicing the fine art of disguise.  For their 'graduation,' each session of Spy Camp concluded with a final exercise pitting campers against a body-twisting obstacle course, using twine in place of the usual action movie laser beams.  Throughout the week campers also discovered how important and decisive the work of real WWII spies, code-breakers and intelligence officers, such as those of the Ghost Army, truly was; saving untold Allied lives and shortening the duration of the war.
Outside of the classroom, campers also enjoyed unique opportunities to explore the Museum's resources paired with hands-on time with real WWII artifacts. Favorite activities included a viewing of Beyond All Boundaries, trying on uniforms and equipment used by American soldiers at White Glove Wednesdays and going below sea-level with Final Mission:  The USS Tang Experience.

Join our email list to receive regular updates on summer camp programs at The National WWII Museum