Teaching WWII Through Poetry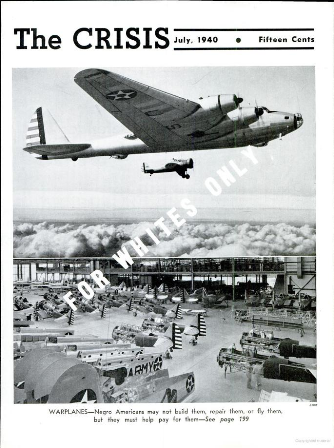 April is National Poetry Month! First introduced by the Academy of American Poets in 1996, National Poetry Month is a way to increase both awareness and appreciation of poetry in the United States. The National WWII Museum is commemorating National Poetry Month with a lesson plan called Creative Voices: Interpreting African American Poetry in World War II.
During World War II, approximately 2.5 million African-American men registered for the draft, and black women volunteered in large numbers. While serving in the armed forces, they experienced continuing discrimination and segregation. Despite these impediments, many African-American men and women served with distinction and made valuable contributions to the war effort.
On the Home Front, black Americans also did their part to support the war. They worked in war industries and in government wartime agencies, sold war bonds, voluntarily conserved goods needed for the war, performed civil defense duties, encouraged troops by touring camps as entertainers, risked their lives on the front lines to report the war and performed many other vital services.
African Americans were ready to work and fight for their country, but at the same time they demanded an end to the discrimination against them. African American writers and poets expressed their patriotism and willingness to serve their country as well as their frustration and bitterness about the discriminatory treatment their country often gave them. Using pens as their weapons, these creative men and women left a primary record of their innermost thoughts and feelings, often echoing the mindset of the larger African American community.
View and Download Creative Voices: Interpreting African American Poetry in World War II.
Related Posts: African Americans in WWII
Posted by the Education Department's Liz Eberlein.

Posted :
Post Category :
Tags : Tags: African Americans in WWII
Follow responses to this entry through the RSS 2.0 feed. You can skip to the end and leave a response. Pinging is currently not allowed.