Exploring High School on the Home Front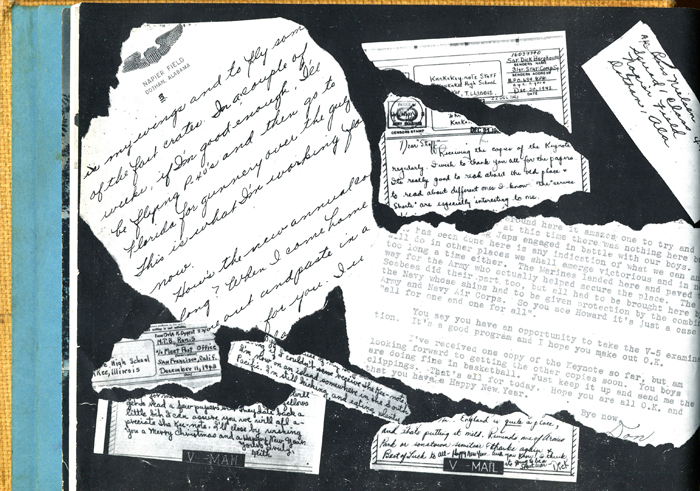 Kankakee H.S., Kankakee, IL, 1944. The pieces of correspondence shown here are fragments of military letters known as V-Mail.  Donated by Geraldine Dygert from Bradley, IL.

A few months ago, we asked our readers to donate their WWII-era yearbooks to the Education Department. You delivered! Yearbooks are a great way to find out how the everyday lives of high schools students were impacted by World War II. Full of messages of hope to one another, tributes to classmates who were serving overseas, and images of war bond sales and scrapping drives, yearbooks provide a fascinating look at the culture of America at war. World War II infiltrated nearly every aspect of the high school experience; with the draft an accepted part of life, many of your male classmates would have been off to war almost immediately upon graduating. Alumni who had perished in the line of fire were often featured prominently.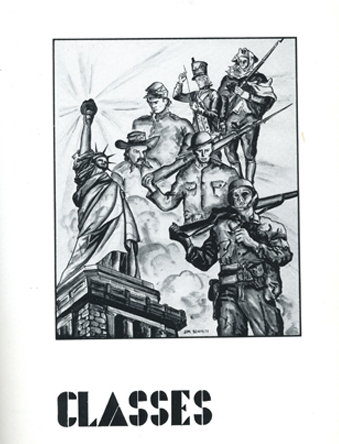 The war infiltrated every aspect of American life. Many images featured soldiers, nurses and other war-time symbols.
We've put together a gallery of selected images that represent what life was like for high school students on America's Home Front during the war. Feel free to share your thoughts and your own high school war-time memories in the comments!
Check out the full gallery, "Take a Closer Look at Yearbooks," here!
Posted by Gemma Birnbaum, Digital Education Coordinator and Collin Makamson, Red Ball Express Coordinator at The National WWII Museum.
Related Posts – WWII Yearbooks

Posted :
Post Category :
Tags : Tags: Yearbooks
Follow responses to this entry through the RSS 2.0 feed. You can skip to the end and leave a response. Pinging is currently not allowed.