The Aims of History Education

History education in schools is often overlooked in school reform efforts and in standardized tests.  Math and reading form the basis for most standardized tests, and science education is gaining traction with the emphasis on STEM subjects.  These are all critical portions of a student's education.  However, an intense focus on only these subjects can come at the expense of history education at all levels.  A recent opinion in the Wall Street Journal  by former Lockheed Martin CEO Norm Augustine called attention to this issue. 
Augustine asks, "why should a C grade in history matter to the C-suite? After all, if a leader can make the numbers, does it really matter if he or she can recite the birthdates of all the presidents?"  His answer is that reciting the birthdates of the presidents does not matter.  The "critical thinking, research skills, and the ability to communicate clearly and cogently" are what set students who have had a strong study of history apart from those who have been asked only to memorize facts. 
Teaching history by the facts is not only ineffective; it is difficult to manage.  The amount of content to memorize increases every year.  Students memorize names and dates out of context and forget it after their test.  When later asked to pull together a cohesive historical argument, students are often unable to find the meaning in what they learned.  When tasked with writing a cohesive argument that includes evidence, students with little experience in analyzing connections between events often turn out poorly structured essays with little to no support for their statements.  According to the National Assessment for Student Progress, only 45% of 12th grade students scored at a Basic level on their history exam in 2010.  Scoring Basic would require a student to know some basic facts about American history, but also to complete free response questions to make connections between events.
When I work with students creating their National History Day projects, I see this firsthand.  Students, even in gifted programs, at all levels struggle at first with writing and supporting a thesis.  They are skilled at memorizing and at using Google to find web pages, but not with finding connections.  With some prodding, they begin to see connections between the material they are researching.  A student working on an exhibit involving the Civil War was surprised to find out that there are not many pictures from the Civil War.  He had to make the connection that the technological developments he learned elsewhere  explained that cameras were not widely available during the war and that photography was an art practiced by only a few.  Thus, he found that he could use information from sources about the history of technology and sources about the history of the Civil War for the same project.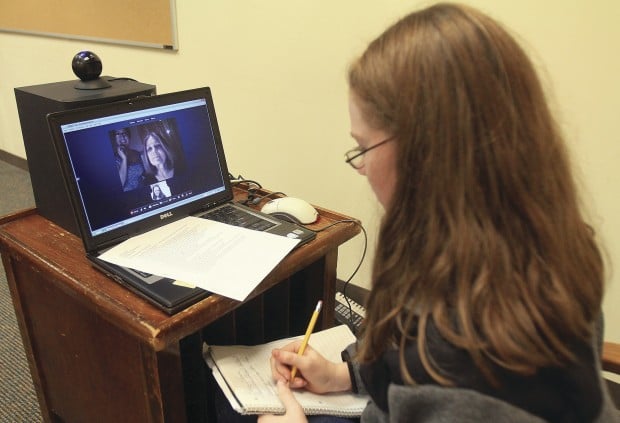 The Museum's partnership with National History Day allows us to encourage a deeper study and appreciation of history.  Students participating in NHD become scholars conducting their own research in the same manner that professional researchers would.  Recently, a seventh grade student in Davenport, IA conducted an interview with feminist icon Gloria Steinem.  A 12th grade student from Indiana recently visited our Museum and interviewed one of our curators and reviewed artifacts in our collection for her project.  Students from as far away as Singapore have written to the Museum for guidance and reviews of their work.  These students are not memorizing facts; they are preparing for their future with skills that will transfer to a career.  They will be comfortable with collaboration.  They will be able to write professional letters and emails.  They will know that their work has a specific audience. 
This post by Louisiana History Day Coordinator Nathan Huegen.

Posted :
Post Category :
Tags :
Follow responses to this entry through the RSS 2.0 feed. You can skip to the end and leave a response. Pinging is currently not allowed.
2 Responses to "The Aims of History Education"
MaryK says:
My children participated in National History Day and it was such a blessing. They learned more from NHD about arguing constructively, presentation modalities, research, critical thinking, and a host of other things than they EVER did in their math class. Both work now at jobs where critical thinking is necessary, and both agree that the way they learned to make connections came from history and NHD instead of math or science class, and clearly NOT the sports field.
Its programs like these make all the difference to children.